Identified as one of the country's happiest places, Honolulu is the Hawaiian Islands' cultural and culinary hub. Locals and visitors enjoy a diverse range of businesses from the local and international business communities. As a setting for a thriving business scene, Honolulu has its fair share of spaces dedicated to light industrial and larger industrial structures.
On this list of the best industrial contractors in Honolulu you'll find the professionals experienced in dealing with the city's building rules and management. With years of experience come a plethora of quality projects: some of these veteran professionals are known as the city's largest construction firms while others are even known internationally. With these experts, clients are assured of long-lasting projects that have been completed diligently and with the attention to detail expected of veteran firms. 
---
Allied Builders System
1717 Akahi Street, Honolulu, HI 96819
Allied Builders System is a firm that has been consistently recognized as one of Hawaii's top 250 companies as well as a top 20 construction company in the state. Its establishment in 1970 has contributed to this recognition, creating long-lasting relationships with owners, developers, designers, architects, and other stakeholders. Over the years, Allied Builders System has built projects for the hospitality, healthcare, education, retail, specialty, and light industrial sectors. Among its most notable projects is the Servco Lexus and Subaru dealership in Maui. Over 31,000 square feet wide, the facility has separate showrooms for the two-car brands, an on-grade parking area, a modern, stand-alone facility service, and a car wash. With projects like this, it's no surprise that the firm has won honors like the 2020 Design Award of Merit and the People's Choice Award. The firm has also been featured in the 2019 issue of Hawaii Business Magazine. 
---
ICC Group
1001 Bishop Street, Suite #2925, Honolulu, HI 96813
ICC Group is a familiar name in the brewing industry. In 1986, four electrical engineers from St. Louis's Anheuser-Busch Brewery established the firm. Since then, ICC Group has become the go-to contractor for the brewing and distilling industry. Over the years, it has extended its work to other markets including the hemp and CBD, food and beverage, pharmaceutical, chemical, and petrochemicals industries. It's also taken a place in the health, beauty, and consumer manufacturing markets. In its primary market—breweries—its most notable work was complete for Saranac, an installation of a new Carbon dioxide recovery system. This system also allows for the reuse of gas for carbonation and packaging. Since this system generates 100% of Saranac's carbon dioxide, there is no longer a need to purchase and transport from outside suppliers. Doing so reduced cost and the firm's environmental footprint. ICC Group completed more projects for other well-known names including Coca-Cola, Carlsberg, Pfizer, Heineken, and Novo Nordisk. All these projects have turned the firm into a powerhouse for strategic engineering and manufacturing. 
---
PCL Construction
1099 Alakea Street, Suite #1600, Honolulu, HI 96813
Founded in 1906, PCL Construction is a veteran firm with more than 30 offices across North America, Australia, and the Caribbean. These areas have experienced firsthand the company's ability to complete diverse operations in the building, civil, and industrial sectors. The firm has built facilities like the F-22 Fighter Alert Facility, Joint Base Pearl Harbor Hickam for the U.S. Army Corps of Engineers. Combining two historic bases into a single joint installation, this aircraft facility includes a parking apron, a taxiway for 13 F-22 aircrafts, the aircraft Hush House foundation, new crew quarters, and a sentry aloha building for large-scale fighter exercises. Its folio has similarly complex and well-crafted projects, the kind of work that has earned the firm the 2018 Grand Award from the American Council of Engineering Companies (ACEC) and a feature in Engineering News-Record (ENR). 
---
Unlimited Construction
733 Bishop Street, Suite #1717, Honolulu, HI 96813
Unlimited Construction is most recognized for incorporating environmentally sound practices. While 80% of its staff are LEED-accredited professionals, the firm re-uses and recycles job site materials whenever possible. Over the years, these green practices have been used on every project—resort, commercial, and industrial building. When it comes to industrial building, the firm is a heavyweight that has built water tanks, bridges, and even a submarine berthing pier. For projects like this, Unlimited Construction has been featured in Building Industry Magazine and Building Industry Hawaii. By 2018 and 2019, it was ranked as Building Industry Hawaii's No. 10 Builder. Alongside these rankings, it was awarded two General Contractors Association of Hawaii Awards for 2018.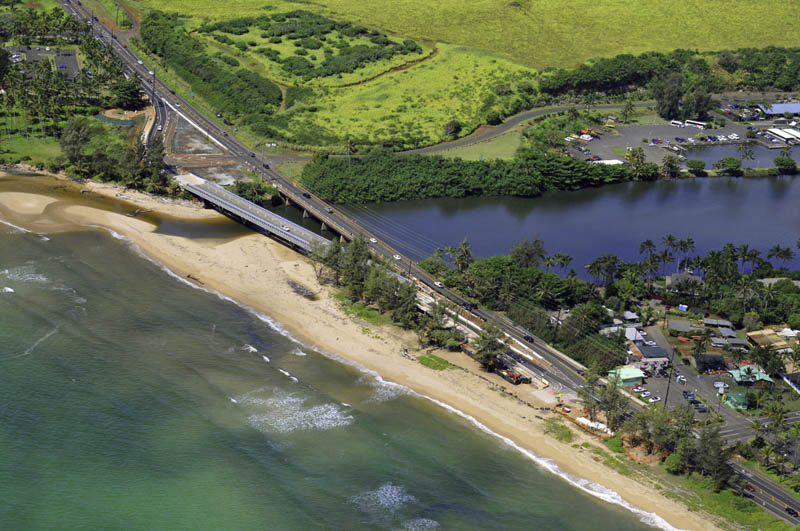 ---
Nan Inc.
636 Laumaka Street, Honolulu, HI 96819
Being the state's largest locally owned and operated general contractor, Nan Inc. has the capacity to execute the most complex projects. Nan Inc. has been featured in Building Industry Hawaii Magazine and Hawaii Business Magazine. This recognition extends to honors like the AIA's 2020 Award of Excellence & Hawaii Energy Award and the U.S. Army Corps' Safety Excellence Award. The firm's capability to complete large and complex projects is consistent with its attention to detail and impeccable construction management skills. The Honolulu Wastewater Treatment Plant includes the construction of a massive aeration basin, six open-air secondary clarifiers, an effluent division box, and a secondary generator building alongside a secondary process pump station. 
---
Ledcor Group
590 Lipoa Parkway, Suite #259, Kihei, HI 96753
Ledcor Group was established back in 1947. As a veteran firm, the firm is an impressively diverse company with the knowledge and expertise necessary to take on the most complex projects. Each year, the firm builds hundreds of projects across North America and, as a result, it has built up a portfolio that would interest a range of markets. When crafting commercial buildings, Ledcor Group has experience in crafting commercial, institutional, residential, and light industrial projects. One example of this is the Project Lego in Wilmington, Illinois. Here, the firm presented its skills in earthwork and site development, providing all of the grading, utility services, paving, hardscape, and landscaping. After years of exhibiting efficient and quality skills like this, Ledcor Group has become a highly-trusted, multi-faceted company. 
---
Swinerton Builders
841 Bishop Street, Suite #500, Honolulu, HI 96813
Swinerton Builders is a veteran with over 130 years of experience in the construction industry. Since its establishment, it has completed several structures that have claimed spots on the National Register of Historic Places and other architectural preservation lists. The firm's attention to the details, forged by decades of practice, has brought the firm awards like the General Contractors Association of Hawaii's Build Hawaii Awards and two awards of Excellence.

The firm's skill is quite clear in the creation of the Move Happy Kaploei Warehouse. 33,500 square feet wide, it is a single-story high-bay logistics and distribution center with loading docks that accommodate up to seven containers with adjustable dock levers and overhead sectional doors. The structure also has administrative spaces, reception areas, restrooms, and break rooms. Hawaii Business Magazine regularly features the firm for projects like this one. 
---
Layton
707 Richards Street, Suite PH-1A, Honolulu, HI 96813
As a veteran firm that has been given the 2019 ENR Southwest "Best Of" Awards and has been featured in Building Industry Hawaii, Layton remains an innovative firm at the forefront of modern building techniques. With a team and process that has continuously adapted to the times, it has gained a client base in virtually every market, including the industrial sector. Among its many notable projects is the University of Hawaii Biomedical Sciences building in Honolulu. 3,600-square-feet in size, its office and lab spaces were renovated with better structural steel, acoustic ceilings, HVAC, plumbing and electrical features, and a second-floor office rebuild. Alongside functionally designed projects, Layton also has a folio of LEED-certified buildings with one of them being the Utah Olympic Speed Skating Oval— the first LEED-certified building in Utah. 
---
Hensel Phelps
841 Bishop Street, Suite #2001, Honolulu, HI 96813
A name recognized nationwide, Hensel Phelps is most recognized for its experience in building large-scale facilities and transport terminals. Established way back in 1937, this veteran firm continuously develops its highly skilled team through cross-training in every aspect. The firm combines that staff expertise with a highly collaborative process that involves both partners and clients. So it's no surprise that Hensel Phelps is decorated with a collection of honors including 15 Associated General Contractors Build America Awards, 30 Design-Build Excellence Awards, and eight National Design-Build Awards. These skills and that approach are especially evident in projects like the Powertrain Facility and Central Energy Plant project. This 121,113 -square-foot facility provides the Corpus Christi Army Depot with a modern rotary-wing powertrain facility and a storage area for overhauling and maintaining a variety of helicopters, related engines, and components.